Seminar on
EFFICIENT AND CLEAN MELTING

 
OF COPPER & COPPER ALLOYS
Hilton Mumbai International Airport
Mumbai
Tuesday, 28th June, 2012

<![if !vml]>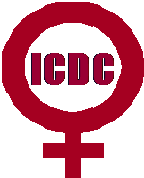 <![endif]>   
Organised by
INDIAN COPPER DEVELOPMENT CENTRE
KOLKATA
ICDC organized a seminar on "Efficient and Clean Melting of Copper & Copper Alloys" in Mumbai on 28th June'12. The seminar was attended by about 70 participants from various parts of the country. They represented the copper & copper alloy semis manufacturers and manufacturers of furnaces, crucible, refractories, fluxes – degassers – deoxidisers, measuring and control equipments, viz., pyrometer, thermocouple, spectroscope, oxygen/hydrogen analyzers, etc.
While welcoming the participants Mr. Gurmit Singh, Managing Director, Rajco Metal Industries Pvt. Ltd. mentioned about the usefulness of having seminars on very focused theme. He mentioned about the important role being played by Indian Copper Development Centre, since its inception in 1966, for the sustained growth of Indian copper industry.
Mr. S. J. Kanal, Chairman, Shree Balaji Industrial Corporation, while delivering his Opening Address also complimented ICDC for providing dedicated service to industry. He stressed on the need of improving efficiency at all production levels as also the necessity of taking care of shop floor environment.
Dr. D. De Sarkar, CEO, Indian Copper Development centre, proposed Vote of Thanks. He also emphasized on the need for improving efficiency, yield and environment.
Mr. S. J. Kanal addressing the participants during the Opening Session. (Others) sitting on the dais - (L – R) Mr. Gurmit Singh and Dr. D. De Sarkar.

                       

Mr. Bobby Mascarenhas presenting his paper.

                       

Interactive session in progress.

A view of the audience.

                       

Another view of interactive session

                       
Mr. T. U. Shenava and Mr. H. G. Chandrashekar, Managing Director, Copprrod Industries Pvt. Ltd. chaired the two Technical Sessions respectively. Following ten papers were presented in the technical sessions. Interactive and informative discussions took place after presentation of each paper.
<![if !supportLists]> · <![endif]> Channel Type Furnace for Copper Base Melting
by Umil Mehta, ABP Induction Systems Pvt. Ltd., Vadodara
<![if !supportLists]> · <![endif]> Efficient Utilization of Coreless Furnace for Melting Copper & Copper Alloys
by M. K. Raijada, Vap Induction (India) Pvt. Ltd., Mumbai
<![if !supportLists]> · <![endif]> Current Trends in Induction Melting
by S. Rajashekhar, Electrotherm (India) Ltd., Ahmedabad
<![if !supportLists]> · <![endif]> CRUCIBLE CARE – The Foseco Guide to Safety and Long Service
by Sujit Ghosh, Foseco India Ltd., Pune
<![if !supportLists]> · <![endif]> Neutral Refractory Solution for Melting Copper & Its Alloys in Induction Melting Environments
by Basant Nanda, Grindwell Norton Ltd., Bangalore
<![if !supportLists]> · <![endif]> Analytical Equipments for Copper and Copper Alloy Melting
by Sanjay Negandhi, Terminal Technologies (I) Pvt. Ltd., Thane
<![if !supportLists]> · <![endif]> Determination of Oxygen / Hydrogen by 836 Series of Fusion Elemental Analyzers
by Pranab Purkayastha, I. R. Technology Services Pvt. Ltd., Mumbai
<![if !supportLists]> · <![endif]> Introduction to XRF Analysers from Rigaku Corporation - Japan
by N. L. Deshpande, I. R. Technology Services Pvt. Ltd., Mumbai
<![if !supportLists]> · <![endif]> Equipments to Control and Measure Melt Quality – Pyrometer, Thermocouple Tips
& Spectrometer Display System
by Nishikant Pathak, V-Smart Thermotech Pvt. Ltd., Pune
<![if !supportLists]> · <![endif]> Melt Treatment of Copper and Copper Alloys
by Abhijeet Taralkar, Ceraflux India Pvt. Ltd., Kolhapur