Seminar on
MARKET OPPORTUNITIES FOR
COPPER & COPPER ALLOY TUBES IN INDIA
Hilton Mumbai International Airport
Mumbai
28th April, 2014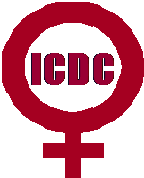 Organised by
INDIAN COPPER DEVELOPMENT CENTRE
KOLKATA
Indian Copper Development Centre (ICDC) organized the above seminar in Mumbai on 28th April, 2014. Participants from all over the country attended the seminar. They represented manufacturers & users of copper base tubes, equipment suppliers, primary copper producers, etc.
During the opening session Mr. Indrajit Mukherjee, Metallurgist, ICDC welcomed the participants. He also highlighted the activities of the Centre and the objective of organizing this seminar.
Mr. Mukesh Mehta, Director – Marketing & Exports, Mehta Tubes Ltd. addressed the participants. He mentioned that in recent times although copper is getting replaced by some cheaper alternatives in some application areas, it is also finding newer applications in areas like plumbing, medical gas supply tube, etc. He feels that the copper & copper alloy tube manufacturers have themselves to take initiative and take the "substitution challenge", thereby providing the end users with products that are of superior quality, moulded to suit application requirements and at a competitive price.
Dr. D. De Sarkar, CEO, Indian Copper Development Centre while providing the Vote of Thanks also urged the end user industry not to substitute copper on first cost basis , but to analyse the life cycle cost before taking decision. Adoption of any material has to be need based and with assured performance – the responsibility of which lies with both the product manufacturers and users.
Dr. John Dawson, Technical Director, BWE Ltd., U.K., was the Special Guest of the seminar. Incidentally BWE Ltd. is the company which was awarded the original patent licence by United Kingdom Atomic Energy Authority (UKAEA) – the inventor of ConformTM process, to manufacture and supply ConformTM machines and ConformTM is the Registered Trade Mark of BWE Ltd. Dr. Dawson in his address stressed on the vital role of copper in infrastructure development leading to growing demand in growing economies like China. Developing economies now have higher demand. He also elaborated how despite of high price, copper fought back to regain its position in some sectors against its alternative materials, as the alternates were not found to be very attractive. Dr. Dawson added that ConformTM is a cost effective and environment friendly process. Investment has to be made in technology which will serve for a long time.
Dr. D. De Sarkar, Chief Executive Officer, ICDC, proposed the Vote of Thanks. He stressed upon the fact that ICDC provides forum for free exchange of technical knowhow, and sharing practical experience which help all the stake holders – the primary copper producers, copper product manufacturers, the ultimate users of copper based products and, of course, the technology developers / equipment manufacturers.



Dignitaries sitting during the opening session Mr. I. Mukherjee, Mr. Mukesh Mehta Mr. J.M. Bhambure, Dr. D. De Sarkar

                       



Mr. J.M. Bhambure addressing the participants

                       



Interactive session in progress




A section of audience

                       
The following papers were presented during the technical session :
<![if !supportLists]>· <![endif]> Usage of Copper Tubes in Tube & Fin Heat Exchangers
by Dr. R. K. Malhotra, Spirotech Heat Exchangers Pvt. Ltd., New Delhi
<![if !supportLists]>· <![endif]>Outlook for Copper Tubes in ACR Industry
by Mahesh Gupta, LG Electronics India Pvt. Ltd., Pune
<![if !supportLists]>· <![endif]>Copper Tubes in Air-Conditioning (HVAC) Industry
by Vishram M. Vadadkar, Hitachi Home & Life Solutions (I) Ltd., Mehsana, Gujarat
<![if !supportLists]>· <![endif]>Use of Copper and Copper Alloys in Indian Railways
by S. G. Hundekari & D. P. Dash, Integral Coach Factory, Chennai
<![if !supportLists]>· <![endif]>Critical Requirements of Copper Tubes & Fittings for Medical Gas Pipeline Systems (MGPS)
by Gurmit Singh Arora, Rajco Metal Industries Pvt. Ltd., Mumbai
<![if !supportLists]>· <![endif]>Copper Tubes for AC & R Compressors
by Sandeep Kumar Singh & Venkat Kalluri, Tecumseh Products India Pvt. Ltd., Ballabgarh & Hyderabad
<![if !supportLists]>· <![endif]>Case Study on Failure of Admiralty Brass Tubes
by S. K. Verma, Indian Oil Corporation Ltd., Gujarat Refinery, Vadodara
<![if !supportLists]>· <![endif]>Uses of Copper & Copper Alloy Tubes in Mazagon Dock Ltd.
by S. Authimoolam, Mazagon Dock Ltd., Mumbai
<![if !supportLists]>· <![endif]>Smaller Diameter Copper Tube Heat Exchangers
by Avinash Khemka, International Copper Association India
<![if !supportLists]>
Apart from the above papers Mr. Sanjay Shah made a presentation on behalf of Mehta Tubes Ltd.
The two technical sessions were chaired by Mr. S. K. Mongia and Dr. D. De Sarkar respectively.
The interactive discussion sessions were extremely interesting, when the authors of the papers answered the various queries raised by the audience.