Seminar on
LATEST TRENDS IN USAGE OF

 
COPPER
&
COPPER

 

ALLOY COMPONENTS
IN SWITCHGEAR INDUSTRIES
Hilton Mumbai International Airport
Mumbai
Tuesday, 28th February, 2012

<![if !vml]>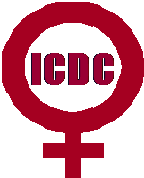 <![endif]>   
Organised by
INDIAN COPPER DEVELOPMENT CENTRE
KOLKATA
A one day seminar on "Latest Trends in Usage of Copper & Copper Alloy Components in Switchgear Industries", was organized by Indian Copper Development Centre in Mumbai on 28th February, 2012. The seminar was attended by about 75 participants representing switchgear & allied equipment manufacturers; manufacturers of castings, PM product & semis of copper & copper alloys; as also primary copper producer.
Ms. Neelam Bhogal, Additional General Manager (Switchgear Engineering Division), Bharat Heavy Electricals Ltd., Bhopal was the Chief Guest. During her address, she mentioned about the enlarged business prospects in electrical sector due to the proposed addition in power generation capacity. While deliberating on coppers indispensability in several electrical applications, she emphasized on the need for improved quality, process cost reduction, adoption of newer technologies, development of newer materials, etc.
Mr. B.K. Binani, Managing Director, Rashtriya Metal Industries Ltd.,- while addressing the participants as Special Guest mentioned that the Indian copper based semis industry has expanded capacity with technology upgradation and new technology adoption. However, they have to effectively face the challenge of import from overseas including countries under FTA. He emphasized on the need to develop a 'Partner" relationship between end users and copper based product manufacturers.
Dr. D. De Sarkar, CEO, Indian Copper Development Centre, proposed the Vote of Thanks. He mentioned that adoption of any technology or material has to be need based and with assured performance. This responsibility lies with both the product manufacturers and users. He assured that ICDC will work together with the industry to provide all the assistance so that this important end use sector is properly catered to.
The participants were Welcomed by Mr. Indrajit Mukherjee, Metallurgist, Indian Copper Development Centre.
Ms. Neelam Bhogal addressing the participants during Opening Session (Others) sitting on the dais (L – R) Mr. I. Mukherjee, Mr. B.K. Binani, Dr. D. De Sarkar,

                       

A view of audience.

                       

Mr. Sivasankar Vijayasekaran, presenting his paper

Interactive session in progress

                       

Another view of interactive session

                       
The following papers were presented during the two technical sessions – Chaired by Mr. T.U. Shenava and Mr. H.G. Chandrashekar, Managing Director, Copprrod Industries Pvt. Ltd., respectively. Very lively and informative discussions took place after presentation of papers in both the sessions.
<![if !supportLists]> · <![endif]> Application of Copper and Its Alloys in Switchgear Industries – Present Scenario and Future Trends
by Keyur Tandel & Nilesh Kumbhare, Schneider Electric Infrastructure Ltd., Vadodara
<![if !supportLists]> · <![endif]> Switchgear Manufacturer's Perspective of Copper Industry in India
by Eknath K. Malankar, Larsen & Toubro Ltd., Mumbai
<![if !supportLists]> · <![endif]> Present and Aspiring Trends on Usage of Copper & Copper Alloy Components in Switchgears
by Dukkaiappan Subbiahthever, Ramesh Viswanathan, Hrishikesh S. Bramhapurikar, Selvaraj Viswanath and Sivasankar Vijayasekaran, ABB Limited, Nashik
<![if !supportLists]> · <![endif]> Trends in Usage of Cu Alloy Contacts in High and Medium Voltage Circuit Breakers
by Ghanashyam Patil, Crompton Greaves Ltd., Nashik
<![if !supportLists]> · <![endif]> Copper and Copper Alloy Components & Sub-assemblies for Switchgear Application – Manufacturer's Perspective
by Sunil Joshi, Vishalfab (India) P. Ltd., Indore
<![if !supportLists]> · <![endif]> New Technologies in Stamping for Manufacturing Cable Terminals & Precision Stamped Parts
by Sanjay Negandhi, Terminal Technologies (I) Pvt. Ltd., Thane
<![if !supportLists]> · <![endif]> Tungsten Copper as Electrical Contact Material
by Sumit Dhody, Mipalloy Chennai
<![if !supportLists]> · <![endif]> Permanent Mould Copper Castings in Switchgear Applications
by Kartik Sriram, Rapsri Engineering Industries Ltd., Bangalore
<![if !supportLists]> · <![endif]> In Quest of Excellence – Copper & Copper Alloy Rolled Strip for Switchgear Application
by Raj Kumar Purohit, Arcotech Ltd., New Delhi
<![if !supportLists]> · <![endif]> Copper Draw Process for Switchgear Material
by Manan M. Shah, Shree-ji Powerlines Pvt. Ltd., Mumbai