Seminar on
MARKET OUTLOOK FOR COPPER &
COPPER ALLOY PRODUCTS IN ELECTRICAL APPLICATIONS
Held in Mumbai on 21st June, 2013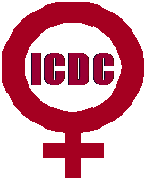 Organised by
INDIAN COPPER DEVELOPMENT CENTRE
KOLKATA
The seminar on "Market Outlook For Copper & Copper Alloy Products In Electrical Applications" was organized by Indian Copper Development Centre (ICDC), in Mumbai on 21st June, 2013. About 80 participants from all over the country attended the seminar. They represented copper & copper alloy products manufacturers, electrical equipment manufacturers, railways, power distribution companies, etc.
Mr. Shreegopal Kabra, President, Winding Wire Manufacturing Association & President of Ram Ratna Group, presided over the Inaugural Session. In his Presidential Address he briefly mentioned about the prospective market of copper in the electrical sector and importance of this type of seminar for the industry. He emphasized on the need for manufacturing quality products.
While welcoming the participants, Mr. S.J. Kanal, Chairman, Shree Balaji Industrial Corporation, highlighted the role of ICDC in the development of Indian copper industry. He also explained the usefulness of the theme of the seminar, as electrical industry is the most important end use sector for copper.
Mr. Umang Jain, Asst. General Manager, Agrawal Metal Works Pvt. Ltd., in his address, on behalf of President, INFMMA, mentioned about the importance of copper in the electrical application.
Mr. S. Nanda, Director (Operations), Hindustan Copper Ltd., delivered the Inaugural Address. In his address, Mr. Nanda elaborated how this type of seminars can be useful to the industry to be aware of the copper usage scenario – both quantitatively and qualitatively. He added how copper plays a significant role in the infrastructural development of the country.
Mr. J.G. Kulkarni, President, IEEMA & Executive Vice President & President – Power Business (Asia), Crompton Greaves Ltd., in his Keynote Address mentioned in detail about the present status and future prospect of power sector in India and how electrical equipment industry has a great role to play in efficient generation, transmission and distribution of electricity in the country. He also added that there is a constant increase in the demand from the consumers for more energy efficient electrical equipments and copper provides the required solution as it can play a significant role in improving the energy efficiency of these equipments. So usage of energy efficient equipments like high efficiency motors and transformers with modest additional investment can pay off within a short time by reducing the electricity bills. Copper scores over aluminium in areas like conductivity, resistance, better withstanding capability during short circuit, etc.
Finally the inaugural session concluded with the Vote of Thanks proposed by Dr. D. De Sarkar, CEO, ICDC. He stressed upon the need for the Indian copper product manufacturers to become globally competitive. He also mentioned that although copper is being substituted by cheaper alternatives but consumers should give due consideration on "Life Time Cost" rather than "First Cost".
The two technical sessions were chaired by Mr. T.U. Shenava and Mr. S.K. Mongia. The technical presentations were followed by very interesting interactive discussions when the authors of the papers answered various queries raised by the participants.



Dignitaries sitting on the dais during the inaugural session (L-R) Mr. Umang Jain, Mr. S.J. Kanal, Mr. S. Nanda, Mr. J.G. Kulkarni, Mr. Gopal Kabra, & Dr. D. De Sarkar

                       



Interactive session in progress

                       



Mr. Vivek Kumar of BHEL, Haridwar presenting his paper




A view of the audience

                       
The following papers were presented during the technical session :
<![if !supportLists]>· <![endif]>Use of Special Copper Alloys in 3 Phase Squirrel Cage Induction Motors for Traction and Industrial Applications
by Manu Mishra, Bhopendra Jena & Manvendra Bhakta, BHEL, AME Division, Bhopal
<![if !supportLists]>· <![endif]>Manufacture of Short Circuit Rings for Traction Motors
by Sumit Dhody, Mipalloy, Chennai
<![if !supportLists]>· <![endif]>Copper Usage in Distribution Transformer – Schneider's Expectations & Likely Threats for Copper
by Prasenjit Paul and Nilesh Karkun, Schneider Electric, Vadodara
<![if !supportLists]>· <![endif]>Present Status and Future Prospects of Copper Usage in Railway Traction Application
by Hari Narayan, Research Designs & Standards Organisation (RDSO), Lucknow
<![if !supportLists]>· <![endif]>Usage of Copper and Copper Alloys in Large Size Turbogenerators
by Vivek Kumar, R. C. Sharma and Niti Kholi, BHEL, Haridwar
<![if !supportLists]>· <![endif]>Present Status and Future Prospects of Copper Usage in Motor Industry
by Chhavi Choudhury & Pranab K. Pal, Crompton Greaves Ltd., Mandideep, M.P.
<![if !supportLists]>· <![endif]>Present Status and Future Prospects of Copper Usage in Auto Electricals
by G. Mohan and Ramesh, Lucas TVS Ltd., Chennai
<![if !supportLists]>· <![endif]>Market Outlook on Usage of Copper and Copper Alloy Components in Switchgears
by Jayant B. Sinnarkar and Sivasankar Vijayasekaran, ABB Ltd., Nashik
<![if !supportLists]>· <![endif]>Copper Motor Rotor Technology
by Milind Raje, International Copper Promotion Council (India), Mumbai