Seminar On
Pollution Control and Safety Measures
in Copper & Copper Alloy Industry
Radisson® Hotel, Mumbai Andheri MIDC
Mumbai
Friday, 20th September, 2019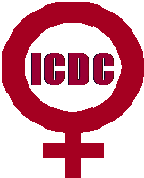 Organised by
INDIAN COPPER DEVELOPMENT CENTRE
KOLKATA
Mr. Santosh Sharma, Chairman and Managing Director, Hindustan Copper Ltd. inaugurated the Seminar on "Pollution Control and Safety Measures in Copper & Copper Alloy Industry" organized by Indian Copper Development Centre in Mumbai on 20th September, 2019. He emphasized on the importance of the seminar coverage in the present context. Hementioned that in the near future copper usage in all forms will increase in India - as a result of which requirement for both air and water pollution control will also increase like other industry. He highlighted some of the environment protection and energy saving measures implemented or will be implemented in near future by Hindustan Copper Ltd. Some of them are – installation of ore tailing beneficiation plant for recovering metals from tailing which has accumulated over the years; recovering nickel;acid from refinery effluent; beneficiation of copper slag; harnessing solar energy; converting all lighting system to LED, treatment of electronic waste in secondary smelter, transforming tailing dump to greenery, etc.
"We do not have shortage of water in our country, but the problem here is – mismanagement of water", said Dr. B. Sengupta, Former Member Secretary, Central Pollution Control Board, Govt. of India, while addressing the participants during the Inaugural Session of the Seminar. He also highlighted various aspects of pollution control measures that the copper and copper alloy industry should take care of.
Dr. T. K. Toy, Former Jt. Managing Director of M. N. Dastur & Co. (P) Ltd. and Former Tata Chair Professor, Metallurgy and Materials Engineering, BESU (now IIEST), also addressed the participants.
During this session Mr. Rikhab Mehta, Managing Director, Mehta Group of Industries, and Member, Board of Management of Indian Copper Development Centre, welcomed the participants.
The Vote of Thanks was proposed by Dr. D. De Sarkar, CEO, Indian Copper Development Centre.
The Plenary Session was conducted by Mr. U. K. Jatia, Managing Director, Indoswe Engineers Pvt. Ltd.

















During this session, three presentations were made :
<![if !supportLists]>· Mr. D. K. Jain, Agrawal Metal Works Pvt. Ltd., addressed the participants and highlighted the various processes for air pollution control, waste water treatment as alsoreuse in the industry and maintaining zero liquid discharge.
<![if !supportLists]>· <![endif]>Dr. B. Sengupta made a presentation on "Current Standard and Guideline for Pollution Control in Copper and Copper Alloy Industry"
<![if !supportLists]>· <![endif]>Mr. Robert Chettiar, NIST Institute Pvt. Ltd., made a presentation on "Process Hazard Analysis"
The Technical Session was chaired by Dr. D. De Sarkar when the following papers were presented :
<![if !supportLists]>· <![endif]>"Sustainable Environment Solution for Copper Industries"
by S. Premanand, Thermax Ltd., Pune
<![if !supportLists]>· <![endif]>"Membrane Technology – Making Zero Liquid Discharge Possible with Low Opex"
by Peeyush Narang, Membrane Group India Pvt. Ltd., Gurgaon, Haryana
<![if !supportLists]>· <![endif]>"Water Conservation to Save Nature"
by Laxmikant Dandawate, Star Coolers & Condensers Pvt. Ltd., Pune
The Plenary Session as well as the Technical Session were followed by very lively question-answer session when the authors interacted with the participants and answered their various queries.
The participants represented primary copper producers, downstream product manufacturers, equipment suppliers for air & water pollution control, and experts.