ICDC Copper Conference 2020
Theme : "Technological Innovations"
Hilton Mumbai International Airport
Mumbai
Thrusday, 20th February, 2020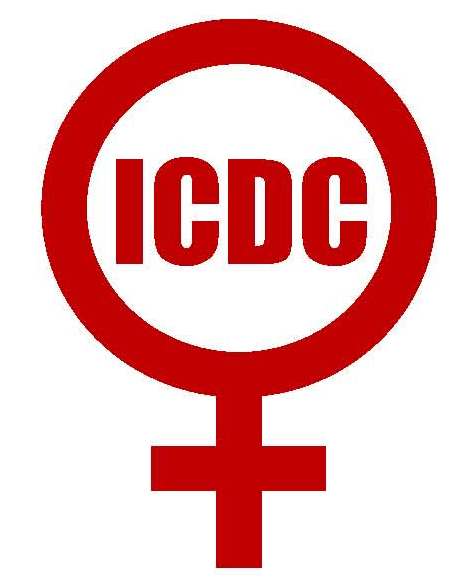 Organised by
INDIAN COPPER DEVELOPMENT CENTRE
KOLKATA
www.indiancopper.org
"ICDC Copper Conference 2020" organized by Indian Copper Development Centre (ICDC) was held in Mumbai on 20th February, 2020 and this year's theme of the Conference was "Technological Innovations".
While inaugurating the Conference, Mr. Arun Kumar Shukla, Chairman and Managing Director, Hindustan Copper Ltd. congratulated ICDC for selecting such a pertinent theme. He emphasized that without innovations no organization can progress or survive in this competitive market. He also added that increasing productivity, improving quality, cost minimization, yield improvement, producing value added products are the key parameters for an organization to survive. He also highlighted some of the technological improvements Hindustan Copper Ltd. have taken up recently.
Mr. B. K. Binani, Chairman, Board of Management of ICDC, and Managing Director, Rashtriya Metal Industries Ltd., presided over the Inaugural Session. He said that copper usage in the country is growing and inspite of a number of substitutions that have taken place in recent times, its consumption has not come down.
"In today's world nothing is secret and more so for technology. We must have the zeal to adopt new technology. For this we must be aware about latest technological developments relevant to our own industry", said Mr. D. K. Jain, Member, Board of Management of ICDC, and Managing Director, Agrawal Metal Works Pvt. Ltd., while delivering his address during the inaugural session.
The inaugural session of the Conference commenced with the Welcome Address by Mr. Sumit Dhody, Member, Board of Management of ICDC and Vice President, Mipalloy. He also mentioned how ICDC has expanded its activities for the benefit of the copper based industries. The session concluded with the Vote of Thanks proposed by Dr. D. De Sarkar, CEO, Indian Copper Development Centre.


































The following papers were submitted by different Railway organisations and suppliers to the Railways :
<![if !supportLists]>· <![endif]>"Outotec Solutions for PS Converting and E-scrap Processing"
by Mr. Richard Lindh, Outotec, Finland
<![if !supportLists]>· <![endif]>"Innovative Copper Rod Production – CONTIROD"
by Thomas Schatz, SMS group GmbH, Germany
<![if !supportLists]>· <![endif]>"Continuous Casting of Copper & Copper Alloy Rod, Tube, Pipe and Slabs – Innovative Endevour by Bright Engineering"
by Stalin Stephen Rajasingh, Bright Engineering, Raigad
<![if !supportLists]>· <![endif]>"Innovative Refractory Solutions for the Copper Industry"
by Hemang Shah, Allied Refractory Products India, Ahmedabad
<![if !supportLists]>· <![endif]>"Niehoff – More Than Six Decades of Competence in Wire Drawing"
by Bernd Lohmueller, Maschinenfabrik Niehoff GmbH & Co. KG, Germany
<![if !supportLists]>· <![endif]>"Pulsed Eddy Current Technology for Strip Gauge Measurement of Non Ferrous Metals"
by by Manjunath M. Ratnapurkar, ABB India Ltd., Bangalore and Eva K. Wadman, ABB Force Measurement, Sweden
<![if !supportLists]>· "Heat Treatment Furnaces Application for Copper & Alloy Tubes/Wires/Rods/ Bars/Flats"
by Amjad Sheikh, ACE Furnaces Pvt. Ltd., Thane
The two presentation sessions were chaired by Mr. Anil Kapoor, Dy. General Manager (Technical Services), Hindalco Industries Ltd. (Unit : Birla Copper) and Mr. Vijay L. Chandak, Vice President – Development, Ram Ratna Wires Ltd. respectively. Each technical session was followed by very lively Question – Answer Discussion Session when the participants interacted with the presenters.
The conference concluded with an Open House Session with the theme – "Road Ahead for ICDC". This session was conducted by Mr. D. K. Jain. During this session the participants suggested various activities ICDC can take upin future for the benefit of the Indian copper & copper alloy industry.
More than 70 participants attended the conference. They included representatives from primary copper producers, downstream industries including winding wire manufacturers, technology providers, lubricant & refractory manufacturers, traders, etc.