Seminar on 
TECHNOLOGY & EQUIPMENT FOR
MANUFACTURE OF HIGH QUALITY MAGNET WIRE
Organised by
INDIAN COPPER DEVELOPMENT CENTRE
KOLKATA
AT
Hilton Mumbai International Airport
Mumbai
16th January, 2012

<![if !vml]>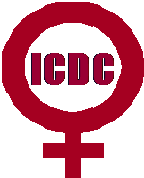 <![endif]>   
Indian Copper Development Centre (ICDC) organized the above seminar in Mumbai on 16th January, 2012.
Copper consumption in India is showing a steady growth and since the country is in a fast track of development, industrial usage of copper is bound to go up further.  The largest segment of copper usage is accounted for by the electrical sector and covered copper conductors comprise of a significant amount as magnet wire.  Significant development has taken place in production and quality of these magnet wires for usage in various electrical equipments like motors and transformers.
Keeping this in view, ICDC organized this seminar to provide a forum to the manufacturers / suppliers of equipments, consumables and auxiliaries for copper conductor manufacture to create awareness on the latest developments in the production technology among the copper conductor manufacturers for further quality improvement, quality consistency and increased yield.
During the opening session Mr. I. Mukherjee, Metallurgist, Indian Copper Development Centre, welcomed the participants.  He also briefed about ICDC and how the Centre expanded its activities.
Mr. J.K. Bhati, General Manager (Quality), Bharat Heavy Electricals Ltd., Bhopal, addressed the participants as a Special Guest.  As one of the major users of winding wires and strips in the country, he highlighted the areas where the winding wire industry should put more effort to produce high quality conductors.
Mr. Gopal Kabra, President, Winding Wires Manufacturers' Association and Group Chairman, Ram Ratna Group, addressed the participants during the opening session.  He mentioned that the demand for winding wire is growing and also emphasized on the need for consistent quality.
Mr. Mahendra R. Mehta, Chairman & Managing Director, Precision Wires India Ltd., and Former President, Winding Wires Manufacturers Association was the Guest of Honour for the seminar.  In his address he elaborated the status of winding wire industry in India.  He mentioned the areas where the raw material, equipments, consumables and auxiliaries suppliers need to look into for sustaining the growth and meet future demands effectively.
Dr. D. De Sarkar, Chief Executive Officer, Indian Copper Development Centre proposed the Vote of Thanks.  He mentioned that the manufacturers have to come forward to meet the demand in terms of both quantity and quality.  He also emphasized on the need to become globally competitive by adopting right material, proper technology and best practice.
The two technical sessions were chaired by Mr. A.N. Chakravarty, Mentor, Chandra Proteco Ltd., and Mr. Nirmal Singh,  Director,  Assomac Machines Ltd.
Dignitaries sitting on the dais (L – R) : Mr. I. Mukherjee, Mr. J.K. Bhati, Mr. Mahendra Mehta, Dr. D. De Sarkar, Mr. Gopal Kabra

                       

A view of audience.

                       

Another view of the audience

Mr. Francis Puyol presenting his paper

                       

Interactive session in progress

                       
The following papers were presented during the technical session :
<![if !supportLists]>· <![endif]>Manufacture of High Quality Magnet Wire
by Nirmal Singh, Assomac Machines Ltd., Ghaziabad
<![if !supportLists]>· <![endif]>REDEX Rolling Mills for Precision Flat Copper Conductor
Manufacture
by Francis Puyol, REDEX-France
<![if !supportLists]>· <![endif]>Quality Innovations in Die Technology
by Ravi Bansal, Ajex & Turner Wire Dies Co., Delhi
<![if !supportLists]>· <![endif]>Lubricants for High Quality Copper Magnet Wire Drawing
by Abhijit Sarkar, Hindustan Petroleum Corporation Ltd., Mumbai
<![if !supportLists]>· <![endif]>Centrifugal Oil Cleaning System for Wire Drawing Oil
by A. P. Gokhale, Oilmax Systems Pvt. Ltd., Pune
<![if !supportLists]>· <![endif]>Annealing of Magnet  Wire
by S. K. Tantri, Seco Warwick Allied Pvt. Ltd., Mumbai
<![if !supportLists]>· <![endif]>Enamelling for Magnet Wire Manufacture
by Anil Nasery, N. K. Machines Pvt. Ltd., Indore
<![if !supportLists]>· <![endif]>Test & Measuring Equipments – Tan Delta Bending Point
Test : An Important Parameter
by Pankaj Gaikwad, Sivananda Electronics, Nasik
<![if !supportLists]>· <![endif]>Right  Practice – The Key to Achieve High Quality
by Dr. D. De Sarkar, Indian Copper Development Centre, Kolkata