Seminar on
CONTINUOUS EXTRUSION TECHNOLOGY
FOR COPPER PRODUCTS
Held in Mumbai on 14th September, 2013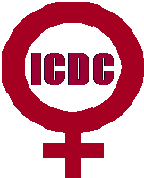 Organised by
INDIAN COPPER DEVELOPMENT CENTRE
KOLKATA
Indian Copper Development Centre (ICDC) organized the above seminar in Mumbai on 14th September, 2013. More than seventy participants attended the seminar from various parts of the country and abroad. They represented suppliers of equipments for copper products which included equipment for continuous extrusion of copper, manufacturers of continuously extruded copper products & other semis, refined copper, etc. Participants were also there from Railways and electrical equipment manufacturing units apart from some consultants for the copper industry.
During the inaugural session, Mr. Indrajit Mukherjee, Metallurgist, ICDC, while welcoming the participants, highlighted the activities of the Centre and the main objective of organizing this seminar.
Mr. S. J. Kanal, Chairman, Shree Balaji Industrial Corporation, presided over the Inaugural Session. In his Presidential Address, he not only complimented ICDC for providing dedicated service to the copper industry for nearly five decades, but also thanked the Centre for organizing programmes on specific subjects which are useful to the copper industry of the country. He also appreciated the appropriateness of subject of this seminar, as according to him, India has the second largest number of continuous extrusion equipments in the world. Mr. Kanal also emphasized how the need for good quality input material is important to get good quality end product.
Mr. S. Nanda, Director - Operations, Hindustan Copper Ltd. in his Inaugural Address also appreciated ICDC for organizing focused seminars with a perfect blend of participants constituting equipment suppliers, copper product manufacturers & users – which enables healthy discussions. He deliberated on new trends in production and also highlighted the advantages of continuous extrusion process of copper and how the technology has developed over the years. He suggested to the participants to clear all doubts by taking advantage of Dr. Dawson's presence.
Dr. John Dawson, Technical Director, BWE Ltd., U.K., was the Special Guest of the seminar. Incidentally BWE Ltd. is the company which was awarded the original patent licence by United Kingdom Atomic Energy Authority (UKAEA) – the inventor of ConformTM process, to manufacture and supply ConformTM machines and ConformTM is the Registered Trade Mark of BWE Ltd. Dr. Dawson in his address stressed on the vital role of copper in infrastructure development leading to growing demand in growing economies like China. Developing economies now have higher demand. He also elaborated how despite of high price, copper fought back to regain its position in some sectors against its alternative materials, as the alternates were not found to be very attractive. Dr. Dawson added that ConformTM is a cost effective and environment friendly process. Investment has to be made in technology which will serve for a long time.
Dr. D. De Sarkar, Chief Executive Officer, ICDC, proposed the Vote of Thanks. He stressed upon the fact that ICDC provides forum for free exchange of technical knowhow, and sharing practical experience which help all the stake holders – the primary copper producers, copper product manufacturers, the ultimate users of copper based products and, of course, the technology developers / equipment manufacturers.



Dignitaries sitting on the dais during the Inaugural Session : (L to R) : Dr. D. De Sarkar, Dr. John Dawson, Mr. S. Nanda, Mr. S. J. Kanal & Mr. I. Mukherjee

                       



Dr. John Dawson presenting his paper

                       



Panel Discussion in progress




A view of the audience

                       



Another view of the audience

                       
The following papers were presented during the technical session :
<![if !supportLists]>· <![endif]>ConformTM Technology for Copper Products
by Dr. John Dawson, BWE Ltd., U.K.
<![if !supportLists]>· <![endif]>Advantages & Limitations of Extrusion & Conform Processes
by N. G. Ramakrishnan, Mehta Group of Industries, Mumbai
<![if !supportLists]>· <![endif]>Continuous Extrusion for Copper – Background & Perspectives
by P. K. Mazumder, Consultant and Ramkumar Singhee, Tamra Dhatu Udyog Pvt. Ltd., Kolkata
<![if !supportLists]>· <![endif]>Conform Process – Pros and Cons
by H. G. Chandrashekar, Copprrod Industries Pvt. Ltd., Tumkur, Karnataka
<![if !supportLists]>
Apart from the above papers, M/s. Tamra Dhatu Udyog Pvt. Ltd. made a brief presentation and some end users like RDSO, Siemens and ABB Ltd. made brief comments on copper based products they are using.
The two technical sessions were chaired by Mr. Ramesh Talwar and Dr. D. De Sarkar respectively.
The seminar ended with a long lively Panel Discussion conducted by Dr. D. De Sarkar. During this session all the authors of the papers answered to the various queries raised by the participants. This interactive session as well as the full day seminar was highly appreciated by all the participants as they found it to be extremely useful to them.